Thinking of buying a new VoIP telephone system?
Buying a VoIP telephone system has never been more complicated. 10 years ago, it was simple. Select the number of ISDN lines you wanted, choose between the leading PBX's on the market (typically a choice between Avaya, Panasonic, LG, Samsung, LG, Samsung, Nortel), select the number of digital handsets you wanted, and that was it. Now, you have a choice of hosted providers, legacy PBX's & IP PBX's. You can have an IP PBX on premise, or in the cloud. You can have Hybrid's (best of both). You can rent, you can purchase, or you can lease purchase. VoIP telephone systems really do come in all shapes and sizes…….
A quick lesson in VoIP telephone systems – Hosted VoIP/Cloud PBX explained
Cloud PBX or Hosted VoIP, otherwise commonly known as an Internet phone system is one where the provider is responsible for providing you with PBX (or telephone system) functionality, as well as handling the associated technology required to provide the access to the PSTN (public switched telephone network), so you can make and receive calls. The handsets will plug into a router and the calls, signalling, and features are handled through a cloud server at the provider's location. The Hosted VoIP provider charges a monthly fee that is inclusive of a minutes package and along with standard PBX features. You don't own the core service (although you may own the handsets), meaning you perpetually rent the service (which is a mix of software, network services and support).
A quick lesson in VoIP telephone systems –  On Premise IP PBX explained
On-premise PBX is also known as an IP PBX phone system. It is similar to a traditional PBX system that resides at a location within your office, usually in the comms cabinet. The main difference is that the signalling is done with an IP phone to the IP PBX server using a LAN, rather than proprietary signalling via digital phones. PSTN access can be via traditional ISDN lines, and/or SIP trunks (using the Internet). The customer usually purchases the phone system, of which you would appoint a support company who will support & maintain as well as offer network services (SIP trunks, Internet connection, ISDN etc).
A quick lesson in VoIP telephone systems –  Cloud Hosted IP PBX explained
This is a mix between a Hosted VoIP service and an On Premise PBX. The concept here is that you purchase the IP PBX (i.e. the core phone system software), but rather than deploying it on an appliance/server within your office, it is installed onto a virtual server in a datacentre. This type of deployment allows for a Hybrid deployment (i.e. you could have a mix of on premise, and cloud) for the ultimate in resilience. In theory, a VoIP system that works without an Internet connection. As with an on premise IP PBX, your appointed support company would glue in all the associated components to support and maintain the solution.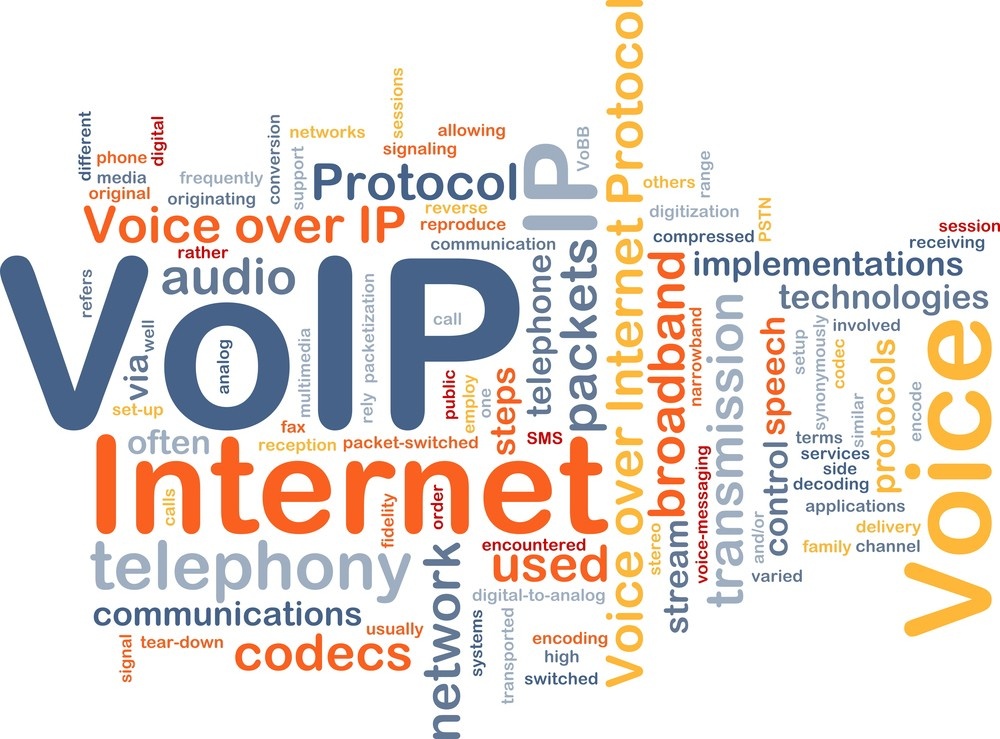 Not all VoIP telephone systems are the same, so which one is right for you?
As you can see, 3 very different voice over IP solutions. Yes, they all give dial tone to a device (be it an IP phone, or a softphone), and they all offer similar functionality – no single solution type has a "user" feature advantage over another. The devil is in the detail and the best one for you will come down to a number of factors.
Believe it or not, its not even easy to define which one has the lower cost. Define lower cost? The one that is cheapest on day 1 is usually the most expensive in the long term, and the one that is most expensive on day 1 is usually the cheapest in the long term.
They are all great solutions, but every business is different. A solution provider should be able to offer all three solution types. If they are offering just one (which the majority of service providers will do), then they are selling what is right for them, NOT you.
Our advice – its not what a phone system CAN do, understanding what it CAN'T do is key
A few tips for anyone looking to purchase an IP PBX or Hosted VoIP phone system.
Don't be fooled by clever marketing and smooth talking salespeople – they only tell you what you want to hear.
Even if you sign a 12/24/36 month contract, expect to make use of this system/solution for at least 7 years.
Get a full product demo, ideally, with the sales contact bringing a system to your offices.
Write down everything you want from your new system, be very specific – even better if the demo can be tailored to your "want" list.
Most provider will have costed in the support (i.e. the fault fixing), but what about Adds, Moves and Changes – ensure you understand how the provider handles change requests.
What about IM, Chat, Video, Collaboration? There is more to communications these days than just voice. Think beyond voice.
If you're unsure, then we are here to help. The Tech Broker represents multiple solutions from multiple vendors so ensure you get the right technology fit for your business.
The best fit VoIP phone system is always going to be the most cost effective in the long term – not necessarily the one that appears the cheapest.
https://www.thetechbroker.co.uk/wp-content/uploads/2018/04/it-support-technology-uk-business.jpg
837
1300
Christopher Shanks
https://www.thetechbroker.co.uk/wp-content/uploads/2018/03/TheTechBroker-700.png
Christopher Shanks
2018-05-16 14:58:17
2018-05-16 14:58:17
Hosted VoIP vs IP PBX – Which VoIP Telephone System is right for you?